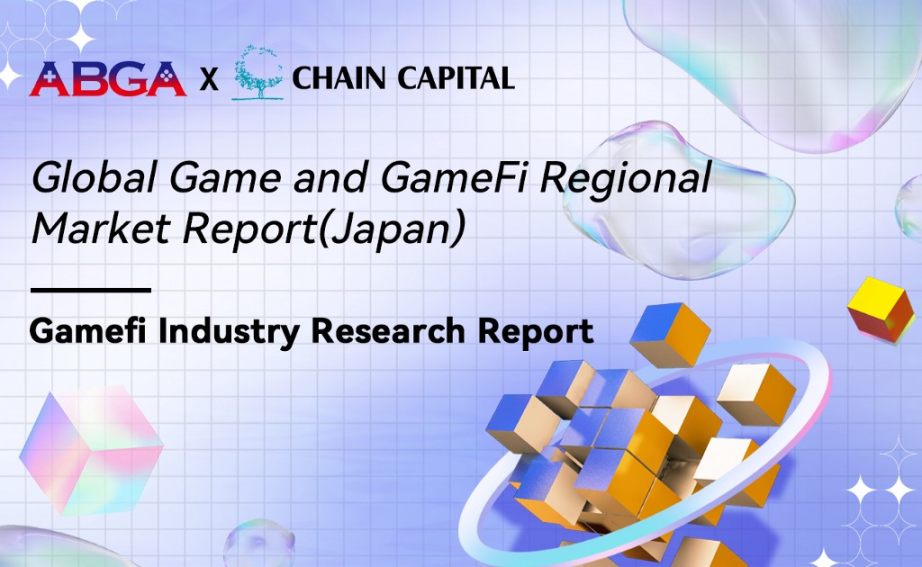 Preface
As the third largest gaming economy worldwide, Japan game industry has several leading advantages include: delicate and playable content designing; accumulated royalty of IPs; efficient production chain (from scratch to publishment); and vibrant cultural effects on entertainment. From 80th century to nowadays, we observe that Japan game industry has been in a shift from console gaming to mobile gaming. Nintendo and Sony were the dominated player in the era of console gaming. The appearance of SNS social casual game manufacturers such as GREE and DeNA helped Japan became the largest mobile game market worldwide. Japan had accumulated numerous gaming-related resources and experiences. Therefore, Japan is expected an explosive potential in GameFi industry. This report will focus on an overview in Japan Game industry and Japan GameFi ecosystem.
1. Traditional Game Market Overview
1 Market Size :Leading Player in Traditional Game Industry(3rd place in the world)
According to the report from Statista, In 2020, Game generated income of around $56.92 billion in China; the U.S game market generated $55.28 billion income; Japan game industry took the third place and generated $39.7 billion which is over 3.5x greater than the fourth gainer (Korea with $11.4 billion income).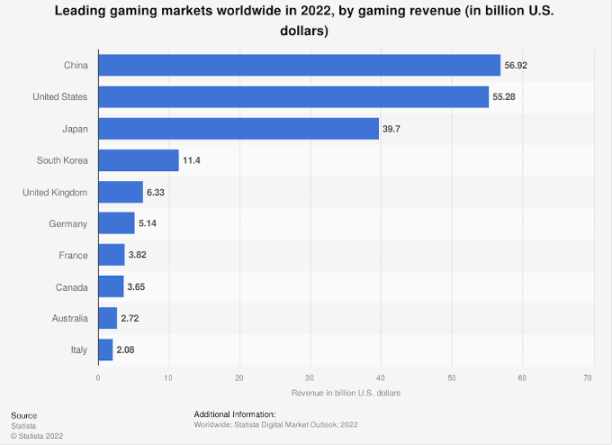 From boarder view, Japan game industry could be divided into three forces. According to the report in 2017, mobile game industry reached 945 billion JPY($6.65billion) and takes 62% market share; Console game industry reached 344 billion JPY ($2.42 billion) and takes 22% market share; PC game industry reached 249 billion JPY($1.7billion) and takes 16% market share.
This unique distribution makes Japan as the largest mobile game industry worldwide.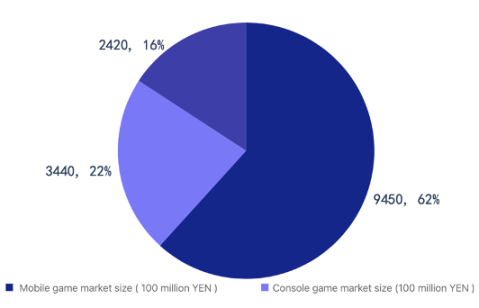 Data Source from Famitsu,Chengtong securities
1.2 Trend of Development in Japan Gaming Industry: Shifting from Console/PC gaming to Mobile gaming
With the mass adoption of smartphones, the mobile game market has gradually replaced the console market and has become the core market of the Japanese game industry. According to the "2020 Japanese Game Industry White Paper" released by the Japan Digital Content Association, the proportion of the Japanese console market has been decreasing year by year, and the rapid growth of the online game market represented by mobile games has driven the overall scale of the game market to continue to expand.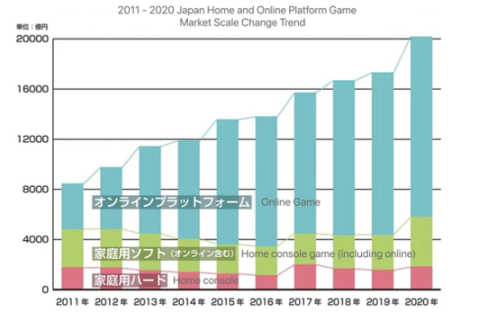 The Japanese console game software market in 2020 was 375.9 billion yen ($2.65 billion), a decrease of 25. 1% from 2011(a decade ago). The online game market is expected to reach 1,192 billion yen ($8.38 billion) in 2020, an increase of 28.86% compared to 2015(about three times the size of the console market).
1.3 Industrial Vision: Complete and efficient production chain
Japan game industry could be divided into several segments: Hardware/console equipment, and gaming publisher, and IP/content creation. Those segments are well organized and cooperate in an efficient way. Gaming hardware/console market were dominated by Nintendo and SONY Corporation. Notably, those two giants established their own gaming/entertaining industry. Apart from Nintendo and Sony Corporation, other native hardware/console manufacturers in game industry including SEGA, BENDAI NAMCO, KONAMI, SQUARE ENIX, KT, CAPCOM. The online gaming manufacturers and publishers include GungHo (from SoftBank), GMO Game (from GMO), Gameon (from NeoWiz), Gala Japan, Vector, Aiming (from Gala Lab). Online games were normally launched on Steam, Origin, DMM, etc.
Mobile gaming industry are mainly divided into two domains: SNS (Social Network Service)/OTT (Over-The-Top Media service) serves for social network; SAP serves for social software development & analysis. The representative companies for SNS/OTT include Gree, DeNA, Cyber Agent, Mixi, etc. The representative companies for SAP include COLOPL, Klab, A-team, Gumi, etc.
According to the Statistics from Newzoo, among the most profitable entertaining &gaming related companies, Sony, Nintendo and Bandai Namco took the 2rd, 8th, and 11th place respectively.
1.4 Industrial Characteristics: Monetization of IPs & Complementary Effects on Other Industries
In Japan, a complete IP monetization system has been formed among various cultural industries, and the derived value of IP can be maximized. From the perspective of the Japan game industry, game companies can obtain licenses for game production rights from the original authors of comics and novels, or obtain copyright income from it, thereby promoting the development of the IP source market (comics, novels). Game companies further promote the creation the source IP market by authorizing the commercialization of IP in games. The IPs in separate industry complement each other and stimulate a steady stream of creative power on IPs and a good monetization cycle in Japan. Examples of those IPs are "Slam Dunk", "Team Soccer", "Naruto", "Ghost Slayer", "Sword Art Online", "Attack on Titan", etc.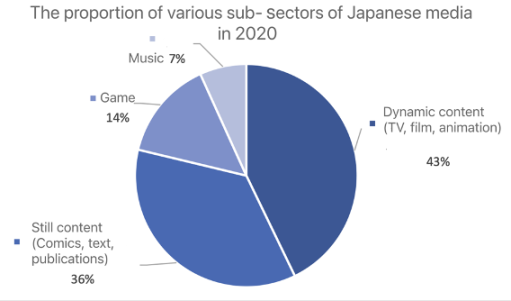 The potential of game industry in Japan could be remarkable because games could create complementary effects on other industries. For example, Japan game industry plays an important role in media sector (taking 14% market share).
2. Characteristics of Japanese gamers
2.1 Population and Distribution of Gamers: Games Have Huge Player Base and High Penetration Rate
The penetration rate of Japanese games is extremely high, and the player base is huge. Estimated Japanese game player is 110 million. In a sample of 77.3 million people aged from 5 to 59, the total number of fixed game players is about 52.73 million, accounting for 68.2% of the total sample, and the number of non-fixed game players is 17.2 million. According to the sample survey, the penetration rate of games is 90.47%.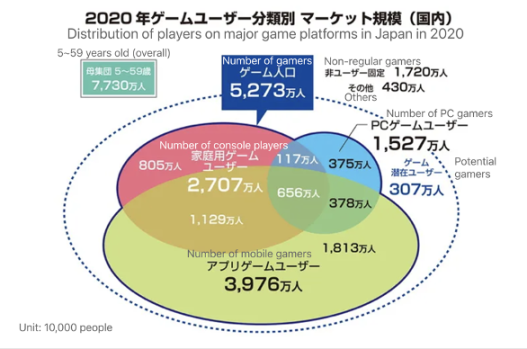 2.2 Gaming Preferences:
2.2.1 Gaming Equipment Preferences:
Japanese gamers mainly distribute into mobile and console games, and the number of PC gamers is relatively small. The number of mobile game players is 39.76 million, the number of console players is 27.07 million, and the number of PC game players is only 15.27 million. From the perspective of overlapping users, the number of players who play both console and mobile games is the largest, up to 11.29 million, and the number of players who play consoles, mobile games, and PC is 6.56 million.
At present, Japanese adult casual players prefer social mobile games, casual younger players prefer Nintendo and Wii console somatosensory games, adult core players prefer PS, Xbox consoles and PC games, and children's core players prefer PS and WiiU console games.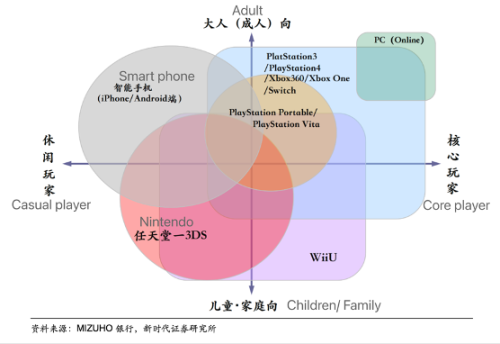 2.2.2 Gaming Taste Preferences: RPG Takes the Lead
Japanese players prefer RPG, ACT, and unique ADV (text adventure)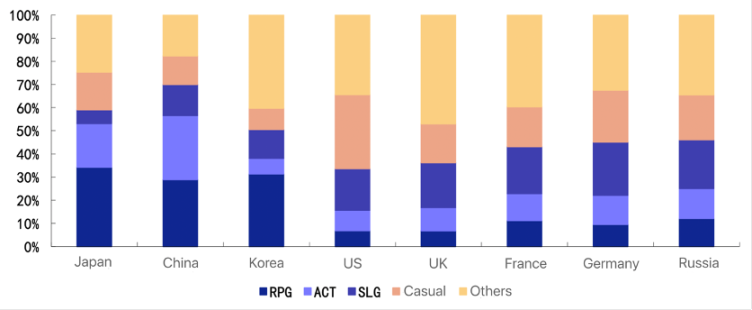 2.2.3 Player's Financial Expenditure on Games
According to Statista's survey in 2020, 27.9% of the Japanese people participated in games every day. The average annual spending on games per household reached 2,876 yen($202.43), an increase of 53% compared to 2012. According to survey from Newzoo, Japan's ARPPU(average revenue per paying user) in conventional gaming industry is $288 makes it the highest in the world. However, according to MetaMask's statistics, the number of Japanese blockchain wallets is less than 80,000 while the NFT holders were below 10,000.
3. Overview of Japan game manufacturers and their development in Web3
3.1 Console & PC Game Manufacturers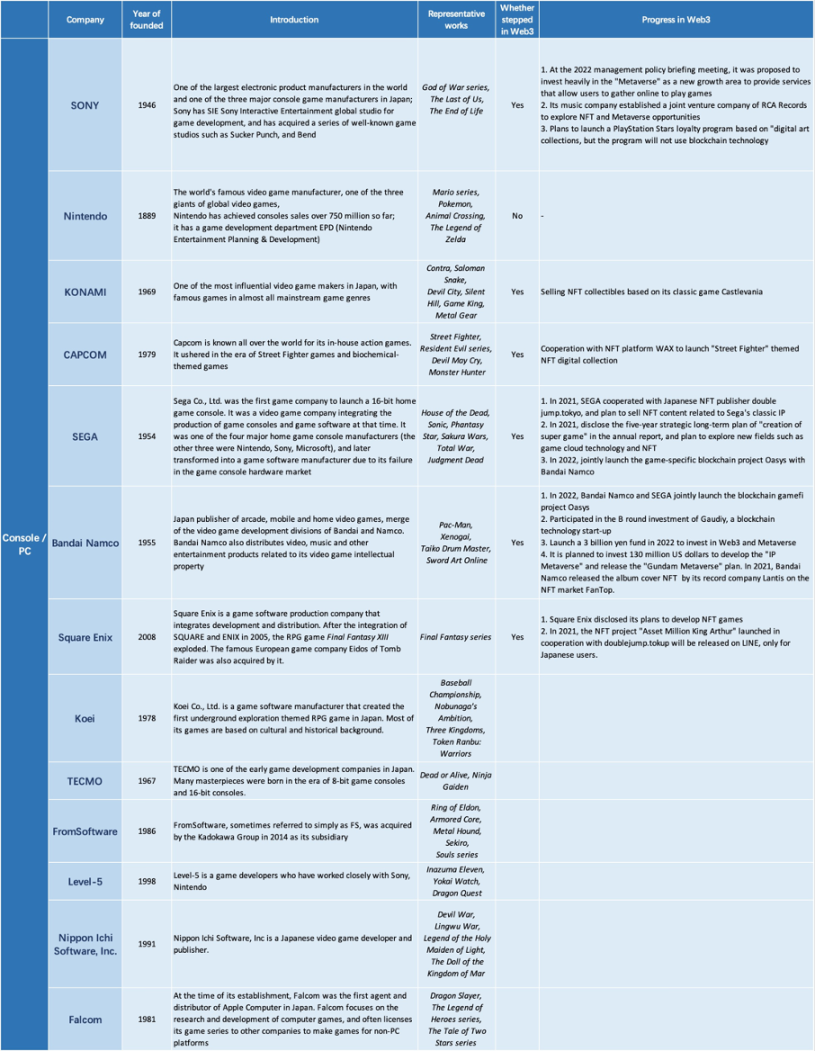 3.2 Mobile Game Manufacturers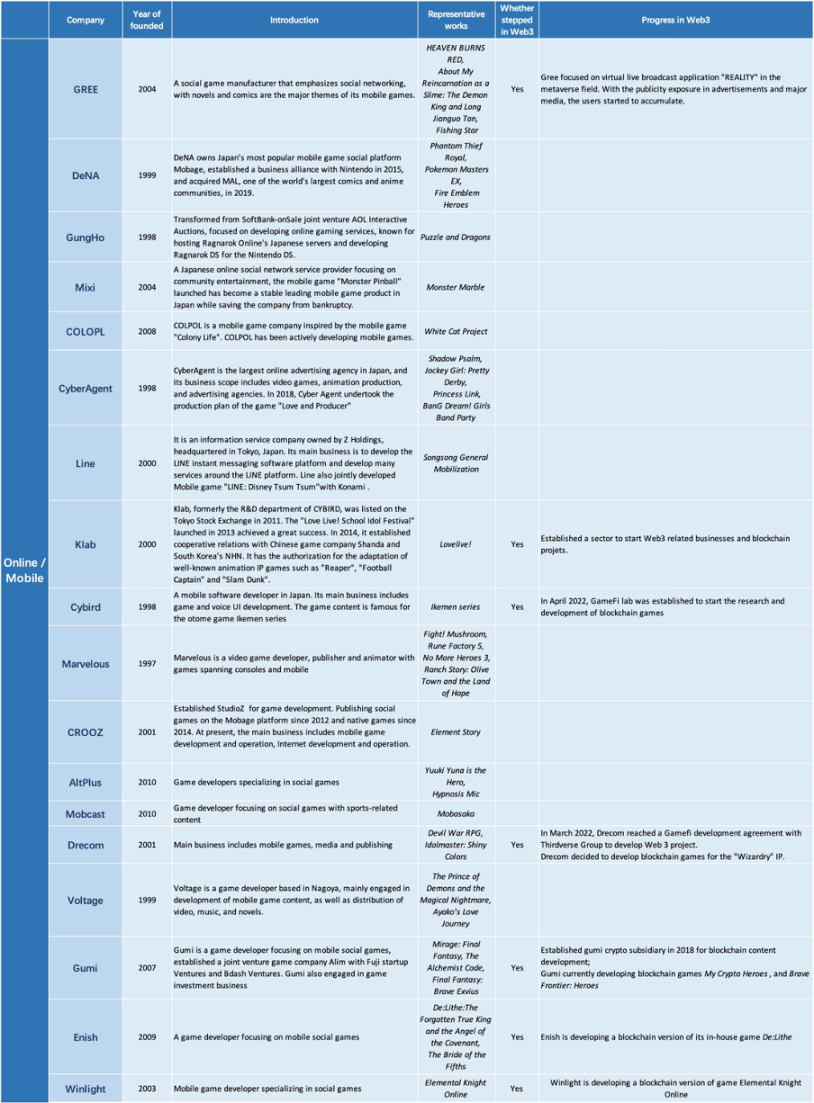 4. Japanese GameFi Ecosystem
4.1 Overall Mapping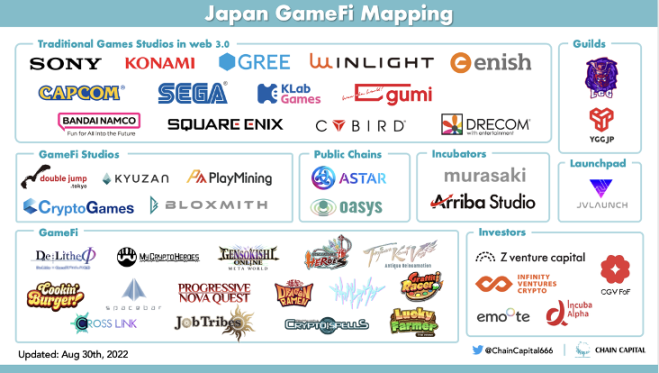 4.2 GameFi Projects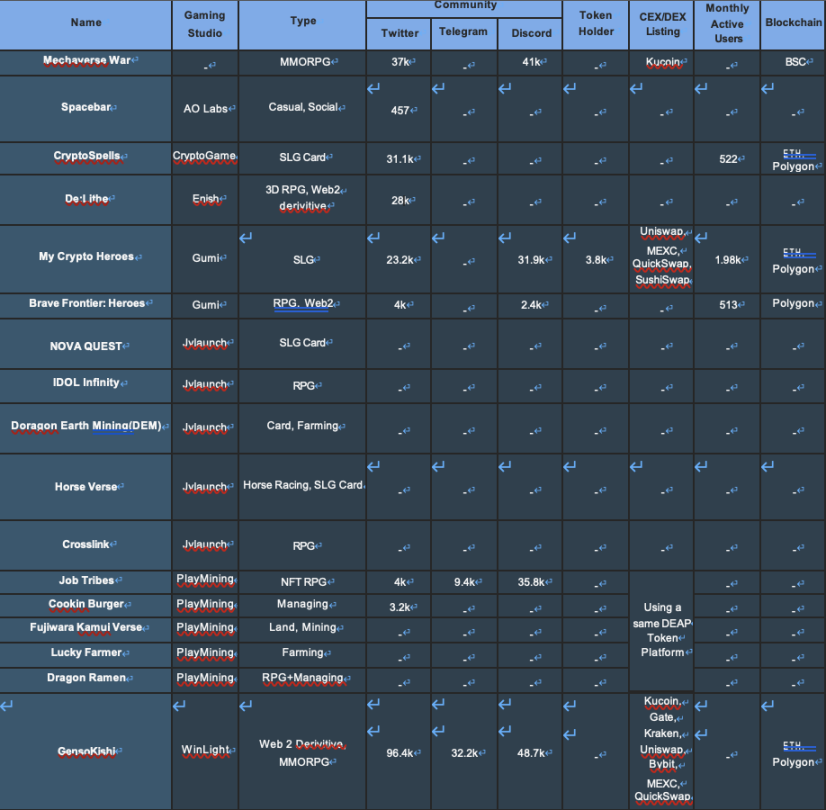 4.3 GameFi Ecosystem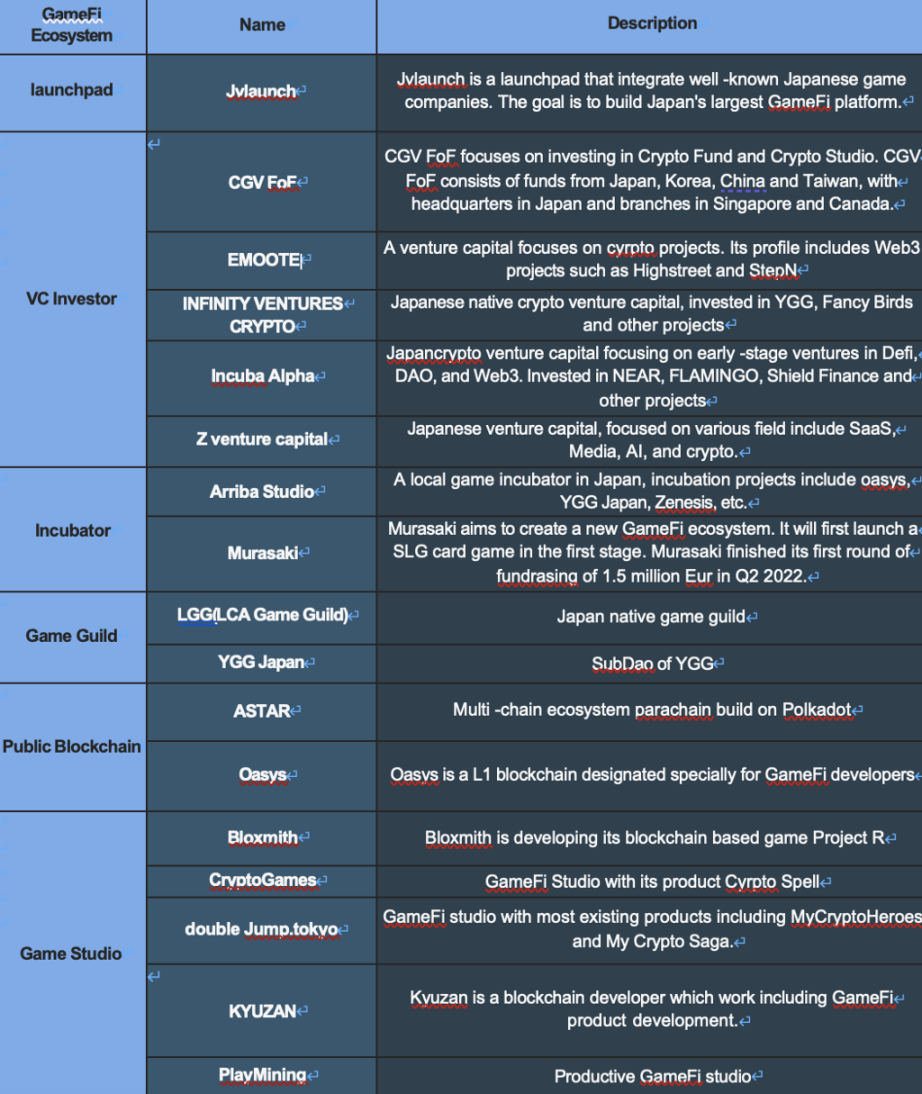 5. Summary of GameFi & Future Speculation
5.1 GameFi Progress of Conventional Game Manufacturers
(1)Convention Console/PC game manufacturers make few progress in Web3 and GameFi field. It seem like they are still evaluating the cost-effectiveness.
(2)Mobile game manufacturers show great interest in transforming their game products in GameFi version.
(3)RPG games are the top choices by Japan game manufacturers.
(4)The overall GameFi progress in Japan is comparably slower due to restrictions from the regulations and taxations.
5.2 Advantages and Disadvantages of Japan GameFi Development Advantages:
(1) Numerous well-known IPs have great potential to integrate with GameFi projects.
Japan has plenty of renowned virtual IPs which could be easily integrated with blockchain games.Some of those IPs includes One Piece, Naruto, God of War,etc. Meanwhile, IP providers show willingness to rent out their IPs.
(2) Japan had accumulated resources and experiences in game development.
During 4 decades of evolvement, Japan game manufacturers accumulated advanced developing technologies, gathered strong customer royalty, and earned great reputation from previous delicated games.Those accumulated
(3) Japan government has strictly regulated the crypto-related businesses, which enhanced the quality and safety of blockchain companies.
Disadvantages :
(1) Monetization of IPs could bring negative effects to IPs. The cost of establish a well- known IP is high. The sustainability and customer royalty of IPs are the most important factors. Therefore, the uncertainty of GameFi projects might bring concerns to the IP providers.
(2)The globalization of IPs and mobile games are facing struggles. Although Japan cultivated plenty of successful IPs, but the globalization process of those IPs is difficult due to cultural preferences. On the other side, the revenue distribution of Japan mobile game industry is uneven (90% of composition is contributed by local gamers).
(3)Japan Government's strict regulations and high tax rates on blockchain related industries.
Japan is the first country in the world to bring the crypto-related business into the scope of legal supervision. From the initial establishment of a special regulatory regulation "Payment Services Law", to the later revised "Financial Instrument Transaction Amendment Act" and "Financial Instrument Sales Amendment Act",as well as some regulations for specific financial transactions of financial institutions, make detailed legal provisions on the transaction subjects, business types, intermediaries, etc.
In addition to strong regulators, Japan is the first country in the world to make clear legal provisions on the taxation of crypto-asset transactions, and includes the income of crypto-asset exchanges in the "other income" column of the Internal Revenue Service. According to the regulations of the Japanese National Tax Agency, the tax rate is progressive, ranging from 15% to 55%. If an investor earns more than 40 million yen (approximately $365,000) a year in cryptocurrency investments, the excess will be subject to a top tax rate of 55 percent. This makes some countries other than Japan have a stronger profit attraction for domestic projects in Japan.
5.3 Future Speculations of Japan GameFi development
(1)Strong regulations filters only regulated and qualified GameFi projects from Japan.
(2)Better utilization and monetization plans of IPs are anticipated.
Although most of the traditional manufacturers with well-known IP are still mainly renting and selling IP from third parties, with the development of the web3 industry and the maturity of the chain game industry, the future IP transformation may gradually move towards co-construction or original creation.
(3)The Leading game manufacturers accelerate their process in GameFi and Web 3.
At present, "Final Fantasy: Brave Exvius" mobile game developer GUMI, "Fishing Star" social mobile game developer GREE, and IKEMAN series mobile game developer Cybird have all established their crypto labs or chain game studios to develop chain games; Bandai In its 2021 annual report, Namco disclosed a five-year strategic long-term plan for the "creation of super game", planning to explore new fields such as game cloud technology and NFT, and jointly launched Oasys, a game-specific blockchain project with Sega; At the 2022 business policy briefing, it was proposed to invest heavily in the "Metaverse" as a new growth area to provide services that allow users to gather and play games online. At the same time, its music company established a joint venture company of RCA Records in China to explore NFT and the Metaverse Opportunities… It is not difficult to imagine that in the future, there will be more leading game manufacturers to enter the GameFi field.
(4)More venture capitals and institutions join the blockchain field
There were several native funds start cooperated closely with various blockchain game projects in Japan such as double jump.tokyo, Infinity ventures crypto, Z venture capital, EMOOTE, etc. In the future, with the development and growth of Japanese web3 and blockchain games, more Japanese traditional funds will start to invest in projects in the cryptographic field.
(5) The overseas-born projects may gradually increasing.
Affected by the tax policy, more and more Japanese blockchain game creators choose to set up international development teams, focus their projects overseas and focus on international development.
Reference
Baron, C. (2021a). Console gaming in Japan. Statista. Retrieved August 11, 2022, from https://www.statista.com/study/67849/console-video-game-market-in-japan/
Baron, C. (2021b). Mobile gaming in Japan. Statista. Retrieved August 11, 2022, from https://www.statista.com/study/67705/japanese-mobile-video-game-market/
Kadokawa Ascii Research Institute. (2022, July 15). Japanese game industry white paper: The market size is 117.6 billion yuan, and the mobile game users are 39.76 million. Inews. Retrieved August 11, 2022, from https://inf.news/en/game/8c41f6caf8310b84462a591a5a2a4be7.html
Ministry of Internal Affairs and Communications (Japan). (June 24, 2022). Distribution of the media content market in Japan in 2020, by medium [Graph]. In Statista. Retrieved August 11, 2022, from https://www-statista-com.libproxy.smu.edu.sg/statistics/1200251/japan-media-content-market-share-by-medium/
张伊丽, 皮六一 & 薛中文. (2020). 日本加密资产监管制度研究. 证券市场导报, 70–78. http://docs.static.szse.cn/www/aboutus/research/secuities/daily/W020200818633845843816.pdf
日本十大游戏公司排行榜 — 读趣百科. (2021, December 23). 读趣百科. Retrieved August 7, 2022, from http://m.duqu8.com/p/2334/vbrdmpy.html
篝火营地. (2022, May 31). 2021 财年各大日本游戏厂商财报汇总概览. 知乎专栏. Retrieved August 7, 2022, from https://zhuanlan.zhihu.com/p/522124214
贾明.乐. (2017, October). 日本游戏产业演进史之一:市场篇 - 光荣与混沌的四十年. 新时代证券.
Asia Blockchain Gaming Alliance(ABGA ) — — A non-profit, blockchain alliance, co-sponsored by leading institutions in the gaming industry. We are optimistic about blockchain games, NFTs and Metaverse, and we are taking the initiative to support ABGA-related activities and investments.
Founded in 2015, Chain Capital is a new digital fund company focusing on blockchain head project investment and professional digital asset management. By combining traditional financial wisdom and blockchain new technology applications, it is committed to mining, Incubating a batch of world-class classic investment projects, and has been rated as theTOP blockchain investment institution by many institutions.
©Asia Blockchain Gaming Alliance (ABGA) All Rights Reserved. This article is provided for informational purposes only. It is not offered or intended to be used as legal, tax, investment, financial, or other advice.